3 Reasons You Need Clogged Drain Repair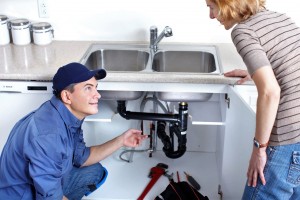 Clogged drains are no walk in the park. They're no picnic either. All cliché sayings aside, it's true. No one want to deal with a clogged kitchen sink or backed-up toilet. It's messy and inconvenient. If you're constantly calling a Tustin plumber for drain cleaning service, ask yourself if you're doing one of the following three things that cause the most clogs.
Hairy Situations
Humans don't shed like dogs or cats, but we do lose hair when showering or brushing our hair. This hair can get trapped in shower drain or in bathroom sinks. Over time, it can create a slimy coating on the inside of pipes that blocks water from moving from point A to B.
Homeowners may need professional drain cleaning to clear repeated clogs, but after the drain is serviced you can take measures to prevent is from clogging again. Consider installing drain traps in your shower, emptying them after each time the shower is used. Also, consider brushing your hair in your room instead of over the bathroom sink.
Curious Kids
If you have little ones in your home, then you know that there is nothing off limits in their minds. The toilet is one of the most curious fixtures in a home to a toddler, tempting him or her to throw toys, blankets, and other foreign objects into the toilet and flushing. Sometimes this curiosity can cause major backups that are expensive to repair.
At Tustin AAA Plumber Heroes, we recommend that homeowners install toilet locks while their children are young. Sure. It's not exactly convenient, but neither is calling for emergency drain service when your master bath toilet is overflowing at five in the morning.
Grease in the Pipes
We get it. Cleaning up after a big meal shouldn't take all night and everyone likes to take shortcuts from time to time. One short cut you shouldn't take is pouring grease into the sink or garbage disposal. Make a habit out of doing this and you'll be calling your neighborhood drain cleaning plumber on a regular basis.
Emergency Drain Cleaning Service in Tustin 24/7
Of course, sometimes a clogged drain can't be avoided. If you have a blocked sink, toilet, or other fixture, give us a call and we'll send a licensed plumber to your door in less than 90 minutes.